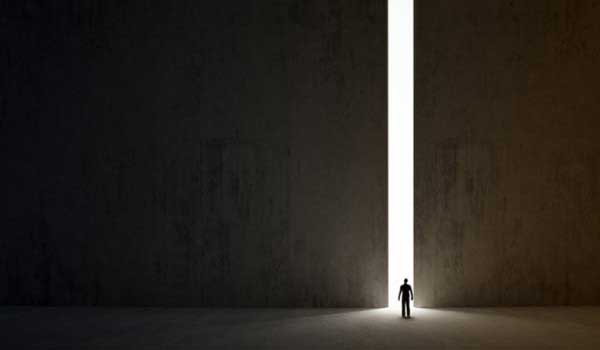 1. Introductory prayer 
God the Father, You call me into freedom, not in excuses of helplessness, because You know where life is. Jesus has already saved me loads of helplessness, because he loves – You and me. Help me to walk with Jesus, that I may live life of love, as You are showing it- to the end and really, like Jesus.
2. Reading – Listening: The Gospel according to Matthew 5,20-22.27-28.33-34.37
20 For I say unto you, That except your righteousness shall exceed the righteousness of the scribes and Pharisees, ye shall in no case enter into the kingdom of heaven.
21 Ye have heard that it was said of them of old time, Thou shalt not kill; and whosoever shall kill shall be in danger of the judgment:
22 But I say unto you, That whosoever is angry with his brother without a cause shall be in danger of the judgment: and whosoever shall say to his brother, Raca, shall be in danger of the council: but whosoever shall say, Thou fool, shall be in danger of hell fire.
27 Ye have heard that it was said by them of old time, Thou shalt not commit adultery:
28 But I say unto you, That whosoever looketh on a woman to lust after her hath committed adultery with her already in his heart.
33 Again, ye have heard that it hath been said by them of old time, Thou shalt not forswear thyself, but shalt perform unto the Lord thine oaths:
34 But I say unto you, Swear not at all; neither by heaven; for it is God's throne:
37 But let your communication be, Yea, yea; Nay, nay: for whatsoever is more than these cometh of evil.
3. Thoughts on the Gospel
Excerpt of today's Gospel – Matthew 5, is the continuation of Jesus' Sermon on the Mount. "Think not that I am come to destroy the law, or the prophets: I am not come to destroy, but to fulfil.." (Matthew 5:17) Jesus initially indicated an Old Testament commandment: "Ye have heard that it was said of them of old time," and then tells its complement: " But I say unto you« He is speaking about anger between brothers, of reconciliation, adultery, scandal, divorce.
Jesus complements each command so that man not only watches his actions to be seen, but in particular to protect his heart. In the heart, evil begins, so we need to nip it in the bud. These are the commandments of Jesus. He pronounces them with great authority.
Commandments and authority – not the most welcome words in the ears of a modern man, even a Christian one. It seems that they hamper our freedom. Lets look a little closer. Jesus spoke with great authority, confidence and belief. People were very amazed by this. But in a certain spot, he said: " I do nothing of myself; but as my Father hath taught me, I speak these things." (Jn 8,28)
He who has such authority, says that he does not do nothing by himself. How should we understand this? Jesus has a great relationship and familiarity with the Father; He feels that everything that comes from him, comes from the Father and vice versa. The secret of Jesus' authority is in this connection. This also applies to us.
And Commandments? What comes from our Heavenly Father is good for the children. All his commandments are good, well intentioned. Therefore, they understand that already in the Old Testament. Today the wise Sirah (15.15 to 20) speaks of the commandments and says: "Before man are life and death."
To live according to the commandments is to choose life. Commandments are actually God's desires for us. When we accept them, our desires merge with the divine ones. We have the same aspirations as two lovers who agree to a date. Commandments are therefore place of our encounter with the Lord. In them, He reveals to us. When we carry them out, we are his colleagues and associates.
Therefore, Jesus teaches us today, that we fulfil all the commandments, even the smallest. "If you will obey and teach them, you shall be great in the Kingdom of Heaven."  Isn't here Jesus too much of a perfectionist and expects an impossible perfection? As to the particular, we need to protect any omissions. Absolutely not. If every command, even the smallest is our meeting place with God, therefore, we have countless opportunities to be in company with him. Everyday. God surrounds man with his goodness and allows him to get open to it.Of course, the commandments seem difficult, even hard. For example, »whosoever looketh on a woman to lust after her hath committed adultery with her already in his heart » Isn't this hard, too demanding? About complexity, Jesus says: "Enter through the narrow gate." It takes real effort. However, later he adds: Take my yoke upon you, and learn of me; for I am meek and lowly in heart: and ye shall find rest unto your souls. (Mt 11,29).
Commandment is tough, in the beginning, because we are experiencing it as something imposed on us from outside. Later it becomes easy, because it seems that it comes from ourselves. Do not be scared of the initial effort and weight. The Lord will soon give us the feeling that in the commandments is really living, tranquillity and familiarity with him.
4. Meditation – thinking
About everything I have read and what has touched me, I am thinking now. I let my thoughts also touch my heart. Think:
God builds and nurtures meeting places with me. Where can God really find me?
Inside, in our decisions begins life of love, and then comes to life in deeds. To which decision is Jesus inviting me?
Love starts small. Which new step can I do now out of love?
At the end of the day I thank the Holy Spirit for all the inspirations of small acts of love.
5. Personal Prayer
In the next moments of silence, I talk about of this with Jesus. I tell him what I think, what I feel, what I want. I ask him for the grace that I need for … (make your conversation with God)
6. Contemplation – Quiet moment with God
Now I let silence to be in me. I am simply present in God, as He is quietly present in me.
Perhaps from this silence I hear God's speech, which invites me perhaps in thanksgiving and worship, or to open myself and accept him in my path life and work, maybe He gives me the courage to continue searching for…
7. Action 
When I walk into a personal relationship with God, he changes me, makes me more loving and encourages me to the concrete action, which is….. (write down your insights for concrete action)
8. Prayer at the end
Lord, You put everything in the right place, but my thoughts can take me away every moment. But you are bringing clarity and freedom – we are not our thoughts. Holy Spirit, help me to distinguish to which thoughts to say a clear Yes and to which a clear NO to embark on the path of subtle recognition, where is death and where is life.
9. Review of my prayer meditation or reflection
This is my view on what was happening in me at the time, I spent praying. In my reflection, I can help myself with the following questions:
How was I feeling when I started praying?
What happened during the prayer?
What feelings and thoughts could I detect in myself?
How did I feel at the revelations, which I had during my prayer?
What did I learn about myself, about God, about his attitude towards me and others and me to him and others?
How did I finish my prayer?
What did I receive for my everyday life?
In the end, I can write the lessons, findings and insights. I can write also, where I had problems, they may have great value in learning about my relationship and myself with God. They can also help to find a more appropriate way of prayer for me.
Then I thank the Holy Trinity. If I pray with my family or in the community, friends, I can share with them what I felt in this prayer. By prayer for one another, you can support yourself throughout the week.
Lectio divina meditations are published and adapted with permission from the Jesuits home  – ignacijevdom.si