We bring you our top 15 hotels near Duomo Milan. 3 picks for each star. So you've got great choices for every pocket. We have taken in consideration the distance, price and guest reviews.
Tips and Recommendations
HotelsCombined.com – the

best website for finding hotels and discounts in Milan

The grand Gothic cathedral, the Duomo, lies at the geographical heart of this one-time Imperial Roman capital, and expresses the love of beauty and power that still drives the city today – Lonely Planet –

Book tours to Milan' Duomo



Find flights to Milan from 1000s of airlines and travel agents – HERE
Just 250 m from Montenapoleone Metro Station, Four Seasons Hotel Milano offers luxurious rooms in Milan's shopping district. The Cathedral is a 10-minute walk away and Wi-Fi is free throughout.
5 stars

0.7 km from Duomo Milan
Set in Milan's elegant Galleria Vittorio Emanuele II shopping arcade, Town House Galleria offers high-end design rooms with a balcony and advanced technological facilities. It features a gourmet restaurant, limousine service, and free Wi-Fi.
5 stars

0.2 km from Duomo Milan
Just 50 m from Montenapoleone Metro, the Armani Hotel Milano is in the chic Quadrilatero della Moda district. Guests are taken to their elegant modern rooms by a personal lifestyle manager. The Scala Theatre and Milan Cathedral are within a 10-minute walk of the hotel.
5 stars
(

0.7 km from Duomo Milan
Overlooking Piazza Fontana in central Milan, Rosa Grand Milano – Starhotels Collezione is a 2-minute walk from Milan Cathedral. It offers 3 elegant restaurants, a modern wellness centre, free WiFi, and stylish rooms.
4 stars
0.3 km from Duomo Milan
Set a few steps from Milan Cathedral, Room Mate Giulia hotel offers rooms and suites a 10-minute walk from the Milan Fashion District. Gusts can enjoy free WiFi and a fitness centre with a sauna.
4 stars
0.1 km from Duomo Milan
Set in a historical building, The Square Milano Duomo is a 5-minute walk from Milan Cathedral, the Scala Opera House and the Vittorio Emanuele shopping area.
4 stars

0.4 km from Duomo Milan
Genius Hotel Downtown offers comfortable accommodation in the heart of Milan. Enjoy the quiet of a side street just off Via Dante. Walk to the Duomo in 10 minutes.
3 stars

0.7 km from Duomo Milan
With a central location at the heart of Milan, Hotel La Madonnina is a few steps from the Cathedral and 2 minutes' walk from Duomo Metro. Modern and elegant, rooms offer free Wi-Fi and air conditioning.
3 stars

0.2 km from Duomo Milan
Hotel Gran Duca Di York is an artistic establishment in the heart of Milan, set in an 18th century historic palace with a display of period frescoes in the hall.
3 stars
0.4 km from Duomo Milan
Esco Hotel Milan is located less than a 5-minute walk from Milano Centrale Train Station, which offers links to the entire city centre and all airports. The hotel offers air-conditioned rooms with free WiFi.
2 stars

2.4 km from Duomo Milan

 –

Metro access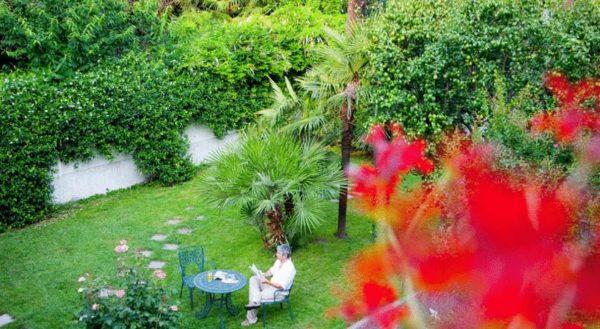 At Hotel Charly you will enjoy quiet, green surroundings right in the centre of Milan, 5 minutes' walk from Central Station and 4 Metro stops from the Duomo.
2 stars
2.5 km from Duomo Milan

Surrounding 22 Marzo Hotel you will find a range of shops, restaurants and bars. The beautiful gardens of Parco Largo Marinai d'Italia are just down the road and Milan Cathedral is a short tram or Metro ride away.
2 stars
1.7 km from Duomo Milan
Set in a historic building from the early 1900s, Hotel Palladio offers air-conditioned rooms in south Milan. It is 70 m from the Ripamonti Bellezza Tram Stop, providing links to the city centre and Cathedral.
1 star
1.9 km from Duomo Milan
Located 250 m form Milan's Navigli canals, Hotel La Vignetta offers clean and comfortable rooms with free WiFi access. It is within 10 minutes' walk of both Bocconi University and the Colonne di San Lorenzo area.
1 star
1.5 km from Duomo Milan
The Hotel Aurora is located in the heart of Milan's city centre on the main street Corso Buenos Aires, between the Duomo and central station. Rooms come with free Wi-Fi and an LCD TV with satellite channels.
1 star
2 km from Duomo Milan
Let us remain close in the same prayer! May the Lord bless you abundantly!