1. Introductory prayer
I calm down and I feel the presence of God in me. I ask for the grace of the Holy Spirit to open the word of God, I accept it and allow it to fulfill my mission in me, in order to become more and more what I am in Holy Trinity. Then I ask God for this prayer, in my own words or with those that are here. I want to feel for the Good Friday message and meaning.
My Lord and my God, you have died for me and for everyone. Pour on me the Holy Spirit, your forgiving and giving Love that I will be able to accept and allow it to permeate my thoughts as well, The feelings and emotions that I cultivate towards everyone I cannot forgive, to accept them, to only wish them well. Convert in me every resistance, hostility to myself and to others, so that I will approach everyone in your way.
See also: 14 Stations of the Cross explanation with pictures
2. Reading – Listening: The Crucifixion of Jesus – John 18:1-19:42 – Good Friday message and meaning
Jesus Arrested
18 When he had finished praying, Jesus left with his disciples and crossed the Kidron Valley. On the other side there was a garden, and he and his disciples went into it.
2 Now Judas, who betrayed him, knew the place because Jesus had often met there with his disciples. 3 So Judas came to the garden, guiding a detachment of soldiers and some officials from the chief priests and the Pharisees. They were carrying torches, lanterns and weapons.
4 Jesus, knowing all that was going to happen to him, went out and asked them, "Who is it you want?"
5 "Jesus of Nazareth," they replied.
"I am he," Jesus said. (And Judas the traitor was standing there with them.) 6 When Jesus said, "I am he," they drew back and fell to the ground.
Choose from a variety of T-shirts - See more...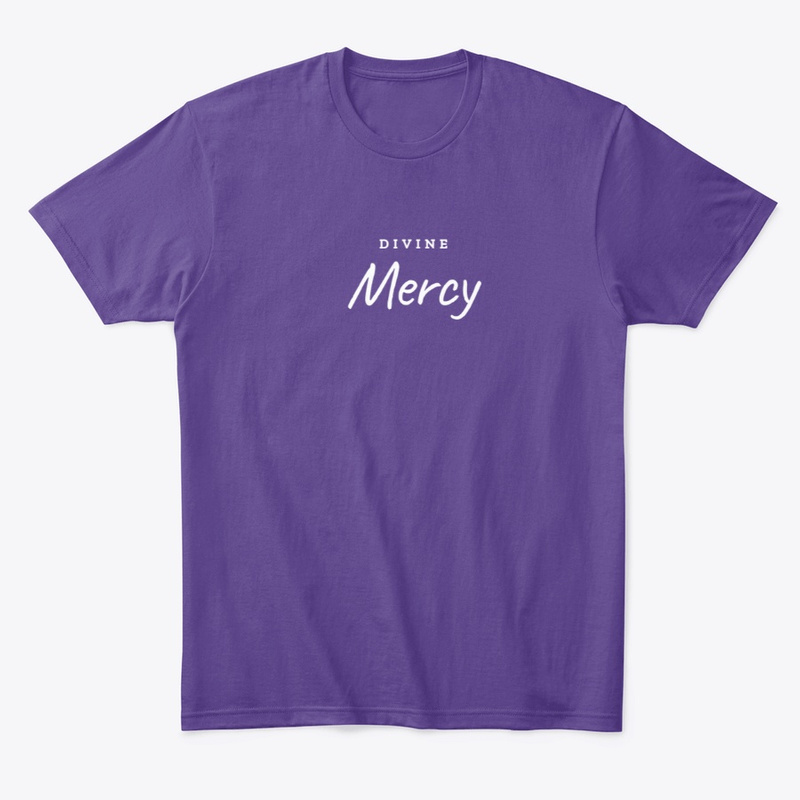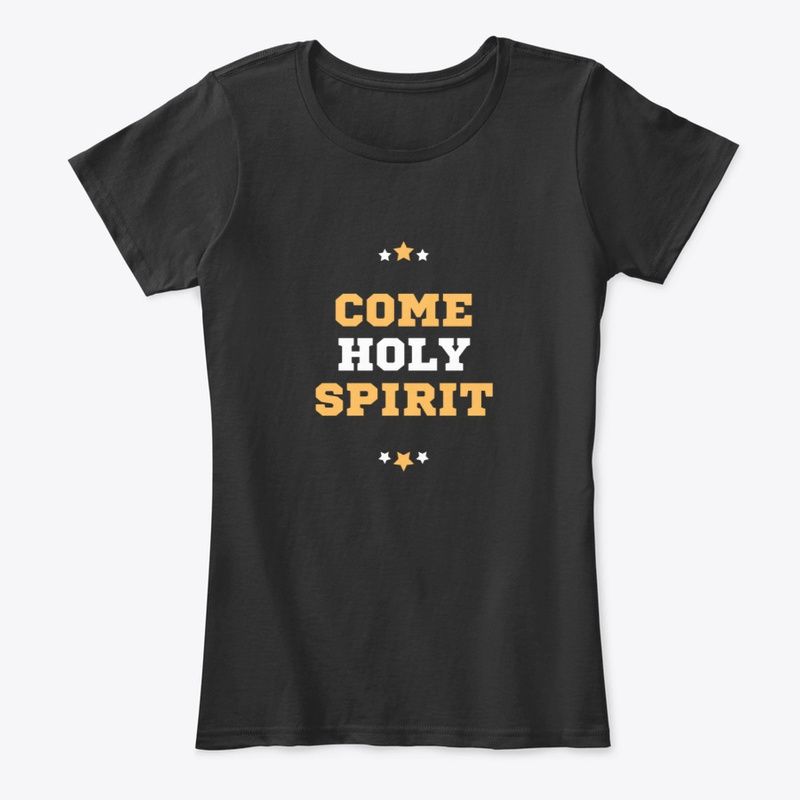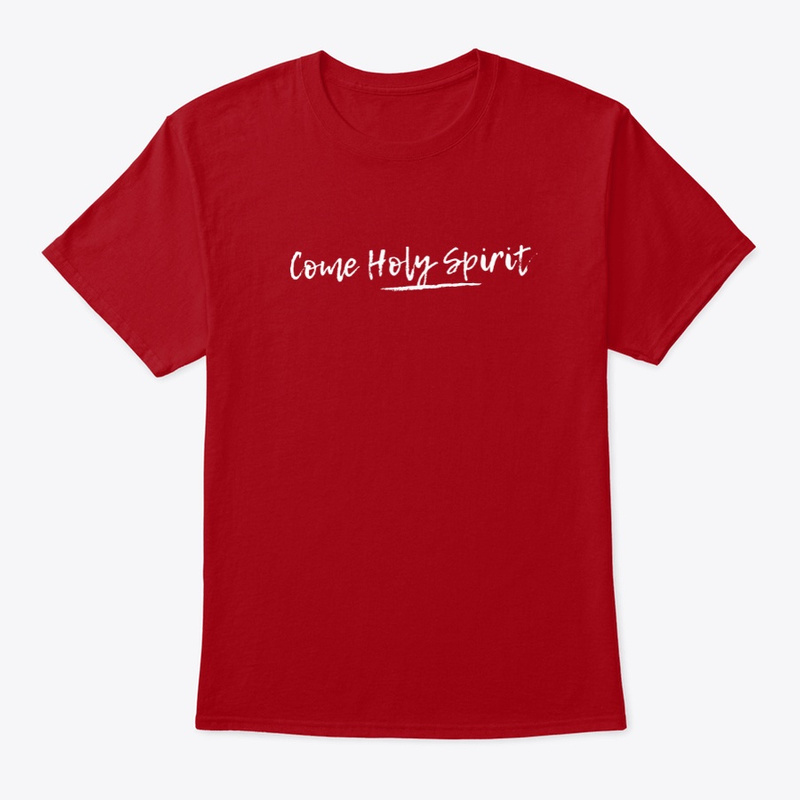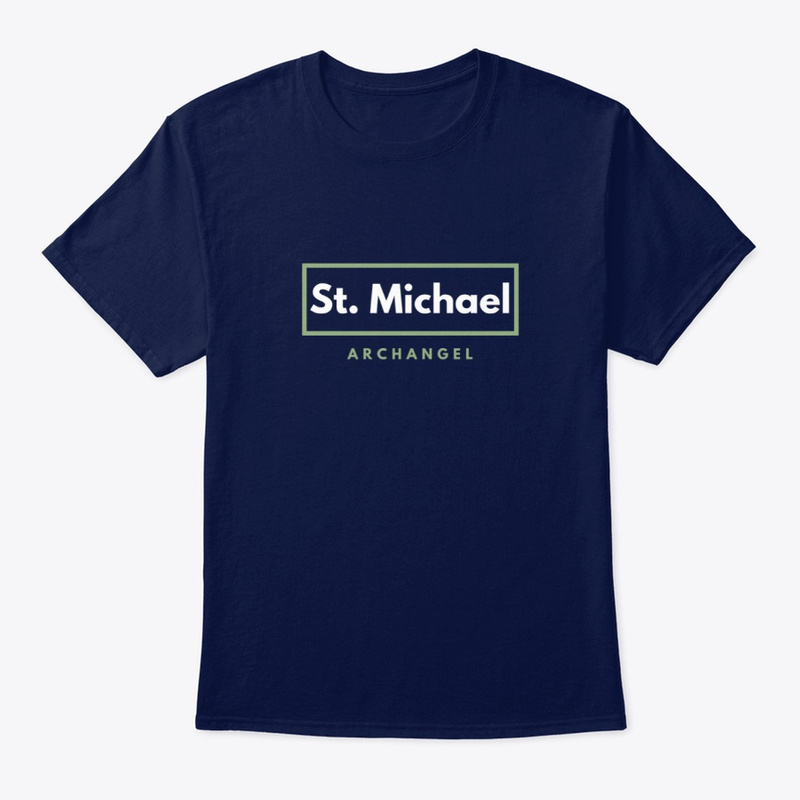 7 Again he asked them, "Who is it you want?"
"Jesus of Nazareth," they said.
8 Jesus answered, "I told you that I am he. If you are looking for me, then let these men go." 9 This happened so that the words he had spoken would be fulfilled: "I have not lost one of those you gave me."[a]
10 Then Simon Peter, who had a sword, drew it and struck the high priest's servant, cutting off his right ear. (The servant's name was Malchus.)
11 Jesus commanded Peter, "Put your sword away! Shall I not drink the cup the Father has given me?"
12 Then the detachment of soldiers with its commander and the Jewish officials arrested Jesus. They bound him 13 and brought him first to Annas, who was the father-in-law of Caiaphas, the high priest that year. 14 Caiaphas was the one who had advised the Jewish leaders that it would be good if one man died for the people.
Peter's First Denial
15 Simon Peter and another disciple were following Jesus. Because this disciple was known to the high priest, he went with Jesus into the high priest's courtyard, 16 but Peter had to wait outside at the door. The other disciple, who was known to the high priest, came back, spoke to the servant girl on duty there and brought Peter in.
17 "You aren't one of this man's disciples too, are you?" she asked Peter.
He replied, "I am not."
18 It was cold, and the servants and officials stood around a fire they had made to keep warm. Peter also was standing with them, warming himself.
The High Priest Questions Jesus
19 Meanwhile, the high priest questioned Jesus about his disciples and his teaching.
20 "I have spoken openly to the world," Jesus replied. "I always taught in synagogues or at the temple, where all the Jews come together. I said nothing in secret. 21 Why question me? Ask those who heard me. Surely they know what I said."
22 When Jesus said this, one of the officials nearby slapped him in the face. "Is this the way you answer the high priest?" he demanded.
23 "If I said something wrong," Jesus replied, "testify as to what is wrong. But if I spoke the truth, why did you strike me?" 24 Then Annas sent him bound to Caiaphas the high priest.
Peter's Second and Third Denials
25 Meanwhile, Simon Peter was still standing there warming himself. So they asked him, "You aren't one of his disciples too, are you?"
He denied it, saying, "I am not."
26 One of the high priest's servants, a relative of the man whose ear Peter had cut off, challenged him, "Didn't I see you with him in the garden?" 27 Again Peter denied it, and at that moment a rooster began to crow.
Jesus Before Pilate
28 Then the Jewish leaders took Jesus from Caiaphas to the palace of the Roman governor. By now it was early morning, and to avoid ceremonial uncleanness they did not enter the palace, because they wanted to be able to eat the Passover. 29 So Pilate came out to them and asked, "What charges are you bringing against this man?"
30 "If he were not a criminal," they replied, "we would not have handed him over to you."
31 Pilate said, "Take him yourselves and judge him by your own law."
"But we have no right to execute anyone," they objected. 32 This took place to fulfill what Jesus had said about the kind of death he was going to die.
33 Pilate then went back inside the palace, summoned Jesus and asked him, "Are you the king of the Jews?"
34 "Is that your own idea," Jesus asked, "or did others talk to you about me?"
35 "Am I a Jew?" Pilate replied. "Your own people and chief priests handed you over to me. What is it you have done?"
36 Jesus said, "My kingdom is not of this world. If it were, my servants would fight to prevent my arrest by the Jewish leaders. But now my kingdom is from another place."
37 "You are a king, then!" said Pilate.
Jesus answered, "You say that I am a king. In fact, the reason I was born and came into the world is to testify to the truth. Everyone on the side of truth listens to me."
38 "What is truth?" retorted Pilate. With this he went out again to the Jews gathered there and said, "I find no basis for a charge against him. 39 But it is your custom for me to release to you one prisoner at the time of the Passover. Do you want me to release 'the king of the Jews'?"
40 They shouted back, "No, not him! Give us Barabbas!" Now Barabbas had taken part in an uprising.
Jesus Sentenced to Be Crucified
19 Then Pilate took Jesus and had him flogged. 2 The soldiers twisted together a crown of thorns and put it on his head. They clothed him in a purple robe 3 and went up to him again and again, saying, "Hail, king of the Jews!" And they slapped him in the face.
4 Once more Pilate came out and said to the Jews gathered there, "Look, I am bringing him out to you to let you know that I find no basis for a charge against him." 5 When Jesus came out wearing the crown of thorns and the purple robe, Pilate said to them, "Here is the man!"
6 As soon as the chief priests and their officials saw him, they shouted, "Crucify! Crucify!"
But Pilate answered, "You take him and crucify him. As for me, I find no basis for a charge against him."
7 The Jewish leaders insisted, "We have a law, and according to that law he must die, because he claimed to be the Son of God."
8 When Pilate heard this, he was even more afraid, 9 and he went back inside the palace. "Where do you come from?" he asked Jesus, but Jesus gave him no answer. 10 "Do you refuse to speak to me?" Pilate said. "Don't you realize I have power either to free you or to crucify you?"
11 Jesus answered, "You would have no power over me if it were not given to you from above. Therefore the one who handed me over to you is guilty of a greater sin."
12 From then on, Pilate tried to set Jesus free, but the Jewish leaders kept shouting, "If you let this man go, you are no friend of Caesar. Anyone who claims to be a king opposes Caesar."
13 When Pilate heard this, he brought Jesus out and sat down on the judge's seat at a place known as the Stone Pavement (which in Aramaic is Gabbatha). 14 It was the day of Preparation of the Passover; it was about noon.
"Here is your king," Pilate said to the Jews.
15 But they shouted, "Take him away! Take him away! Crucify him!"
"Shall I crucify your king?" Pilate asked.
"We have no king but Caesar," the chief priests answered.
16 Finally Pilate handed him over to them to be crucified.
The Crucifixion of Jesus
So the soldiers took charge of Jesus. 17 Carrying his own cross, he went out to the place of the Skull (which in Aramaic is called Golgotha). 18 There they crucified him, and with him two others—one on each side and Jesus in the middle.
19 Pilate had a notice prepared and fastened to the cross. It read: jesus of nazareth, the king of the jews. 20 Many of the Jews read this sign, for the place where Jesus was crucified was near the city, and the sign was written in Aramaic, Latin and Greek. 21 The chief priests of the Jews protested to Pilate, "Do not write 'The King of the Jews,' but that this man claimed to be king of the Jews."
22 Pilate answered, "What I have written, I have written."
23 When the soldiers crucified Jesus, they took his clothes, dividing them into four shares, one for each of them, with the undergarment remaining. This garment was seamless, woven in one piece from top to bottom.
24 "Let's not tear it," they said to one another. "Let's decide by lot who will get it."
This happened that the scripture might be fulfilled that said,
"They divided my clothes among them
and cast lots for my garment."[b]
So this is what the soldiers did.
25 Near the cross of Jesus stood his mother, his mother's sister, Mary the wife of Clopas, and Mary Magdalene. 26 When Jesus saw his mother there, and the disciple whom he loved standing nearby, he said to her, "Woman,[c] here is your son," 27 and to the disciple, "Here is your mother." From that time on, this disciple took her into his home.
The Death of Jesus
28 Later, knowing that everything had now been finished, and so that Scripture would be fulfilled, Jesus said, "I am thirsty." 29 A jar of wine vinegar was there, so they soaked a sponge in it, put the sponge on a stalk of the hyssop plant, and lifted it to Jesus' lips. 30 When he had received the drink, Jesus said, "It is finished." With that, he bowed his head and gave up his spirit.
31 Now it was the day of Preparation, and the next day was to be a special Sabbath. Because the Jewish leaders did not want the bodies left on the crosses during the Sabbath, they asked Pilate to have the legs broken and the bodies taken down. 32 The soldiers therefore came and broke the legs of the first man who had been crucified with Jesus, and then those of the other. 33 But when they came to Jesus and found that he was already dead, they did not break his legs. 34 Instead, one of the soldiers pierced Jesus' side with a spear, bringing a sudden flow of blood and water. 35 The man who saw it has given testimony, and his testimony is true. He knows that he tells the truth, and he testifies so that you also may believe. 36 These things happened so that the scripture would be fulfilled: "Not one of his bones will be broken,"[d] 37 and, as another scripture says, "They will look on the one they have pierced."[e]
The Burial of Jesus
38 Later, Joseph of Arimathea asked Pilate for the body of Jesus. Now Joseph was a disciple of Jesus, but secretly because he feared the Jewish leaders. With Pilate's permission, he came and took the body away. 39 He was accompanied by Nicodemus, the man who earlier had visited Jesus at night. Nicodemus brought a mixture of myrrh and aloes, about seventy-five pounds.[f] 40 Taking Jesus' body, the two of them wrapped it, with the spices, in strips of linen. This was in accordance with Jewish burial customs. 41 At the place where Jesus was crucified, there was a garden, and in the garden a new tomb, in which no one had ever been laid. 42 Because it was the Jewish day of Preparation and since the tomb was nearby, they laid Jesus there.
3. Thoughts on the Gospel – Good Friday message and meaning
The cross faces us face to face with the suffering of Jesus. He was alone – all his students left him except his mother and three women, and John, the beloved disciple. His death was torturous and humiliating. It could usually be the crucified man endured considerable time on the cross. Jesus was already completely weary, beaten, and wore a crown of thorns pressed into his skull. No wonder he died in the middle of the afternoon. Pilate publicly declared Jesus to be The "Jewish king" when he died on the cross. This undoubtedly irritated and annoyed the high priests and Pharisees. (John 19:19).
Jesus was also crucified because of his claim to be the king. The Jews knew that the Messiah would come as their king, to establish the kingdom of God for them. They wanted a king who would free them from tyranny and foreign domination. Many of them hoped that Jesus will be the messianic king. Almost no one understood what kingdom Jesus brought and what kind of king is he. Jesus came to win hearts and people for an indestructible kingdom instead of conquering lands and rights that are destroyed sooner or later.
We find no greater proof of God's love for us, than in Jesus 'free offering of his life for us on the cross. Jesus' last words, "It is fulfilled," express triumph instead of defeat. Jesus tilted his head and exhaled, knowing that he had won in the battle with evil. He remained true to the Father's love until the end. This is the Good Friday message and meaning. Jesus has already seen on the cross the joy of victory. The reason for what Father sent him into the world has now been accomplished.
While Jesus' closest disciples – His apostles – abandoned Him and feared the Jewish authorities, the mother of Jesus and some of the women who accompanied Him, stood near Him as he hung on the cross.
We are invited to look with Mary and the women, Jesus on the cross. Let's see his blood flowing for us. Let's look into his head, which bends toward us like that he wants to kiss us. Let's see his pierced heart, like He is inviting us to enter in order to receive His love for us. Let's look at his outstretched hands as if they want to hug us all. Let's look at his whole body.
The cross of Christ is the shield of our faith, the assurance of our hope and the throne of love. It is a sign of God's mercy and evidence of forgiveness. Jesus Christ has freed us with his cross, from the tyranny of sin. He opened the path to peace, joy and justice in God's
kingdom. The path to victory over sin and evil, fear and failure, despair, and death. The road to the new life and joy that does not pass away. This is the Good Friday Message and Meaning.
4. Meditation – thinking
About everything I have read and what has touched me, I am thinking now. I let my thoughts also touch my heart. Think:
With my capacity for imagination, I am in the spirit of what is happening in the Passion. I ask for mercy so that with all my spiritual senses I can feel and experience as deeply as possible, Jesus in this unmistakable, crucified love for those who crucified Him.
Before me, I can put the cross. In silence, without thinking, I slowly and thoroughly look at the whole body of Jesus: head, hands, legs, wounds, traces of whipping … Then I touch his hands and try to feel inside, feel crucified Love for me and for the whole world… His mercy, forgiveness… new life in Him…
In the request for the grace of forgiveness, so that I may forgive myself, as He forgives me, I look at those, who I cannot yet completely forgive, and allow forgiveness to happen …
5. Personal Prayer
In the next moments of silence, I talk about this with Jesus. I tell him what I think, what I feel, what I want. I ask him for the grace that I need for … (make your conversation with God).
6. Contemplation – Quiet moment with God
Now I let silence be in me. I am simply present in God, as He is quietly present in me. Perhaps from this silence, I hear God's speech, which invites me perhaps in thanksgiving and worship or to open myself and accept him in my path life and work, maybe He gives me the courage to continue searching for…
7. Action
When I walk into a personal relationship with God, he changes me, makes me more loving and encourages me to the concrete action, which is….. (write down your insights for concrete action).
8. Prayer at the end
Heavenly Father, thank you for your Son, in whom I have been endured with Your infinite mercy. Thank you, that after Him, I am being able to become merciful like you.
9. Review of my prayer meditation or reflection
This is my view on what was happening in me at the time, I spent praying. In my reflection, I can help myself with the following questions:
How was I feeling when I started praying?
What happened during the prayer?
What feelings and thoughts could I detect in myself?
How did I feel with the revelations, which I had during my prayer?
What did I learn about myself, about God, about his attitude towards me and others and me to him and others?
How did I finish my prayer?
What did I receive for my everyday life?
In the end, I can write the lessons, findings, and insights. I can write also, where I had problems, they may have great value in learning about my relationship and myself with God. They can also help to find a more appropriate way of prayer for me.
Then I thank the Holy Trinity. If I pray with my family or in the community, friends, I can share with them what I felt in this prayer. With a prayer for one another, you can support yourself throughout the week.
Lectio Divina meditations are published and adapted with permission from the Jesuits home – ignacijevdom.si
Text from the Bible – New International Version (NIV)
Let us remain close in the same prayer! May the Lord bless you abundantly!